Questions To Ask In an Interview
Career is the most important part of the life. For career anyone may be choose a job, business, and profession. Many feel secure job as security. Therefore, if you are going to apply for a job, then you have to pass some steps i.e. Exam and interview etc. The Examination question comes from your syllabus. But in interview you can't read the mind of the hiring manager. They will test your personality, your psychology, and your smartness everything.
For development of that skill, here we have listed some common interview questions, which are asked by the hiring personnel. So you should ready with our common Questions to Ask in an Interview. You will get from the starting of interview to questions to ask at the end of an interview.
All Possible Interview Questions Answer is coming Soon….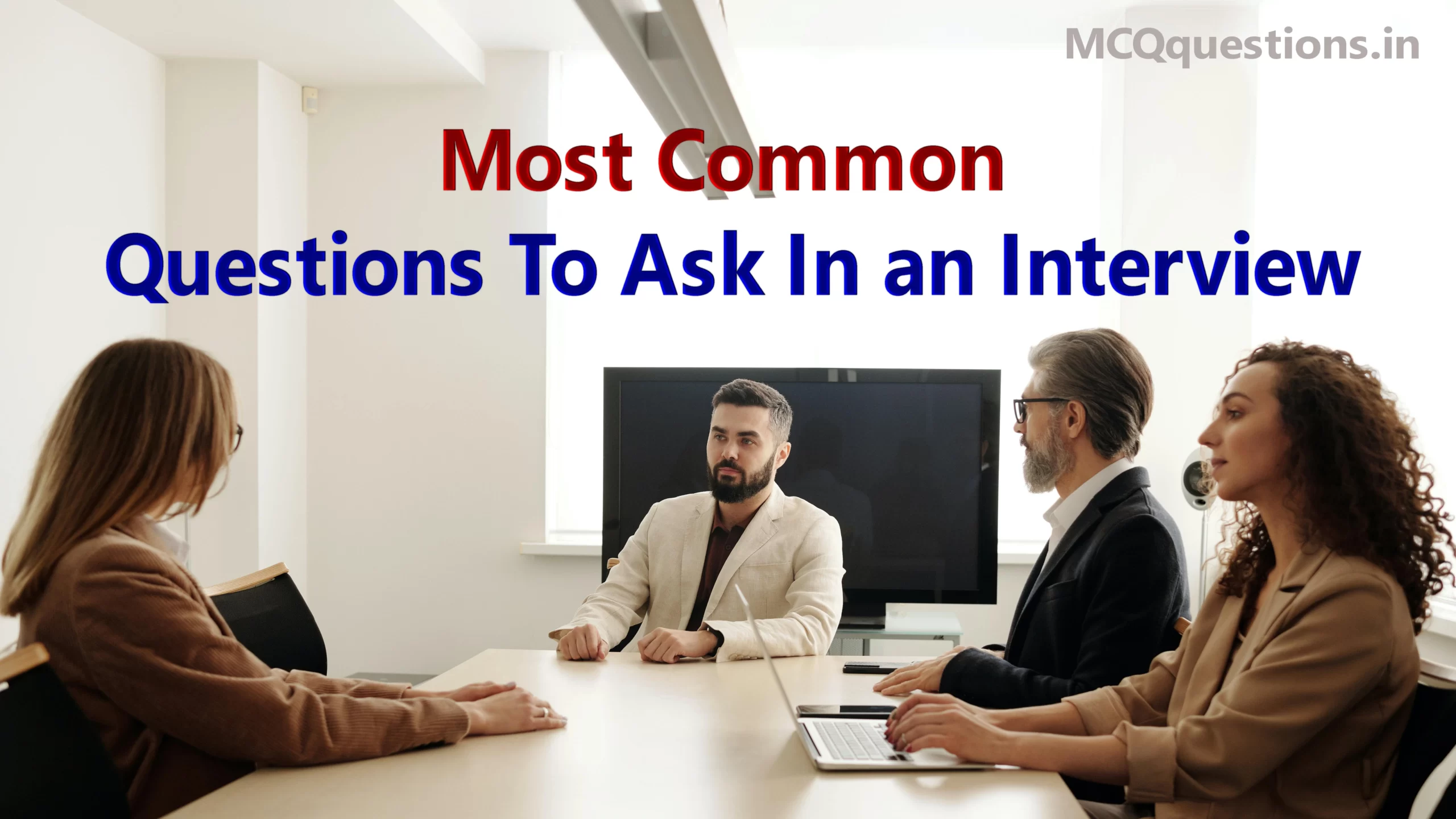 Give a brief description about yourself?
Let me go through your resume?
How did you hear about this position?
Why did you decided to apply for this position?
Why should we hire you?
Why do you want this job?
What can you give to the company?
Tell me your greatest strength
What is your weakness?
What is your achievement?
Tell me about a challenge and how you dealt with it
Tell me your any moment where you demonstrate your leadership skill
Tell me about a moment, where you made a mistake
Why are you leaving your current job?
You can explain why you are changing your career paths
What your current salary?
What types of work environment do you prefer?
What is your work style?
What is your management style?
How would your boss and coworker
How do you deal with pressure or stressful situation?
What do you like to do outside of work?
How do you prioritize your work?
What is your passion?
What motivate you?
How do you like to be managed?
Do you consider yourself successful?
Where do you see yourself in upcoming five year?
How do you plan to achieve your career goals?
Who is your aspiration?
What's your dream job?
What other company that you have gone for interview?
What makes you unique?
should I know anything that is not in your resume?
What is your salary expectation?
How much time you will take for joining
Are you willing to relocate?
If you were an animal, which one would you want to be
Sell me this pen
Is there anything else you would like us to know?
Do you have any question for us?
If I will visit your places then which places you want to take me
Did you take any innovative step in anywhere?
How many districts in your state
What is the meaning of your name?
Are you single, propose to the glass.
Give me any three reasons why we should not select you?
You can read Our MCQ Questions : Arts, Commerce, Science